Doris Day/Terry Melcher Scholarships
The Doris Day/Terry Melcher Scholarship at the University of California at Davis School of Veterinary Medicine is awarded to students pursuing education in veterinary shelter medicine and helping disadvantaged pet populations.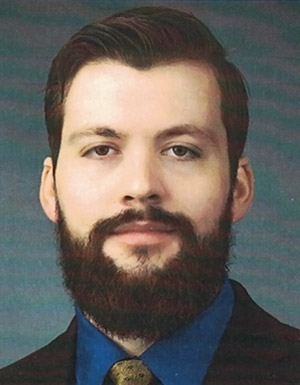 2020 Doris Day/Terry Melcher Scholarship recipient Erik Christiasen

The Doris Day Animal Foundation endowed the scholarship in memory of Doris' son, Terry Melcher, and to honor the professionals at the UC Davis School of Veterinary Medicine. The scholarship will be awarded annually, in perpetuity, to outstanding veterinary students working to improve the welfare of homeless animals.
"I am so grateful to the UC Davis School of Veterinary Medicine for the care and attention to my animals over the years," Doris Day said. "The veterinarians and staff are miracle workers, and I'm delighted that our gift will help train future veterinarians. I am also enthusiastic about the school's Koret Shelter Medicine Program and its efforts to improve the health of animals in shelters waiting for new, loving homes."
The UC Davis Koret Shelter Medicine Program at the School of Veterinary Medicine advances shelter medicine as a veterinary specialty through research, specialty training and education, and the performance of veterinary service in animal shelters. Veterinary students studying shelter medicine learn how to enhance the quality of life of animals in shelters through improvements in veterinary preventive medicine and management of disease.
The first Doris Day and Terry Melcher Scholarship was presented in May 2007 to senior veterinary student Christi Payne from Palo Alto, Calif.
Melcher, a singer and songwriter, died of melanoma in 2004. He had helped run the Doris Day Animal Foundation, established in 1978 to aid animals and the people who care for them.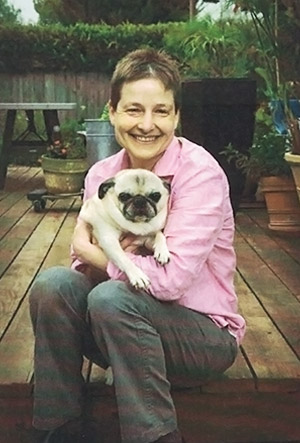 2020 Doris Day/Terry Melcher Scholarship recipient Simon Herzberg

Over the years, Melcher and his mother often traveled to the Veterinary Medical Teaching Hospital at UC Davis seeking care for sick animals. The teaching hospital is named in honor of William R. Pritchard, dean emeritus of the School of Veterinary Medicine. After Melcher's death, friends and supporters of the Doris Day Animal Foundation donated money in his memory to be used to improve the welfare of animals. See the UC Davis website for more program information.
Our 2020 Winners
The School of Veterinary Medicine at University of California, Davis, recently announced the 2020 recipients of the Doris Day and Terry Melcher Scholarship are Erik Christiasen and Simon Herzberg. Both are active in many on- and off-campus activities related to shelter medicine.

Christiasen, a member of the class of 2023, has served shelter animals in California communities -- from Sacramento to El Dorado County to the Bay Area -- since his undergraduate days. He is especially interested in serving disadvantaged communities, including rural areas where veterinary care is scarce, and unhomed populations. He has volunteered at many annual spay and neuter events, and plans to practice shelter medicine after graduation, aiming to one day lead a shelter's administration.

Herzberg envisions her "second act" in life as veterinarian. She has a bachelor's degree in Spanish, a master's in literature, and now pursues her DVM at UC-Davis. She lived in South America for two years, and has obtained a wide range of experience volunteering and working for more than 20 veterinary practices. She believes her cross-cultural experiences and Spanish language fluency will help her communicate with clients and make for a stronger human-animal bond. She states, "I have found my calling. I will heal nad comfort animals. That is who I am."